Our Story
Cricket Club Manager started as a small project in 2016 to help one club in the Greater Toronto Area resolve their day-to-day administrative challenges. Our target was simple, make administrative tasks seamless, provide instant information access to all players and free up time spent on planning to make more time for cricket.
Our tool became instantly popular with cricket players, which led us to partner with several clubs across Canada. Responding to the resounding popularity and demand, we decided to make Cricket Club Manager available to all clubs, big or small.
Our development team works closely with our partners to build new features on a regular basis. We also actively welcome feedback from our growing user base. We are committed to our rapid development strategy and aim to roll out at least 2 to 3 new features each week.
Team Members
Chinkal Patel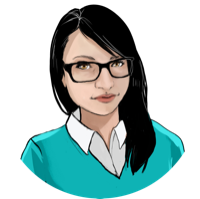 Co-Founder & Operations Director
As CCM's operations leader, Chinkal oversees all business activities. Chinkal has 15+ years experience in operational excellence with a proven track record in R&D, business transformation, market research, operations, M&A, and strategic management consulting.
Chinkal holds a BASc. in Chemical Engineering from University of Waterloo and an MBA from Rotman School of Management.
Kalyan Chatterjee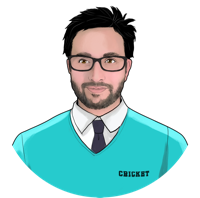 Co-Founder & Principal Developer
A wannabe cricketer, avid traveler, northern lights chaser, Jeep aficionado and a terrible programmer.
Kalyan has 10+ years of software development experience in a public corporation in the areas of finance, sales and operations. He has also been working as a freelance software developer since 2011.
Kalyan holds a Bachelor of Engineering (Software) degree from McMaster University.
Sayantan Chatterjee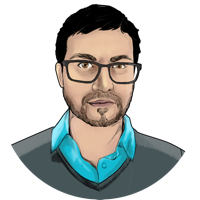 Front-End Lead & Marketing Strategist
Sayantan is a fast bowler. At CCM he is the lead front end developer and turns design concepts into functional applications. He has 5+ years of experience in architecting software applications.
Sayantan holds a BASc. in Systems Design Engineering from University of Waterloo.
Dr. Mehul Patel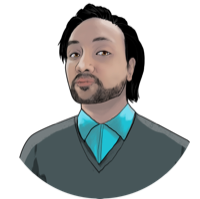 Principal Advisor
Dr. Patel is part of CCM's advisory committee and provides operational, investment and marketing guidance. Mehul is a practicing medical professional and an active investor in diverse markets, including stock markets, real estate, crypto currency and software ventures.
Dr. Patel holds MD, CCFP and ABFM designations.